Hey!! Welcome to
BoBo Bill the TazMan's website!!
FOR THOSE WHO KNEW BILL PLEASE KEEP THE FAMILY IN YOUR PRAYERS. HE PASSED AWAY TODAY...DECEMBER 18, 2006. IF YOU WOULD LIKE INFO ON HIS MEMORIAL SERVICE EMAIL HIS DAUGHTER AT alittleisenough@comcast.net
I hope you enjoy your visit here. Please have a little patience as some of these pages may take some time to load; but it'll be worth the wait because BoBo wants to share his life with you.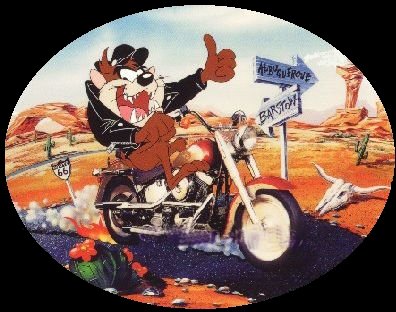 Click on the Taz above to enter BoBo's World and hang on to your britches!!
View My Guestbook
Sign My Guestbook
View another of my Guestbooks
View My Old Guestbook